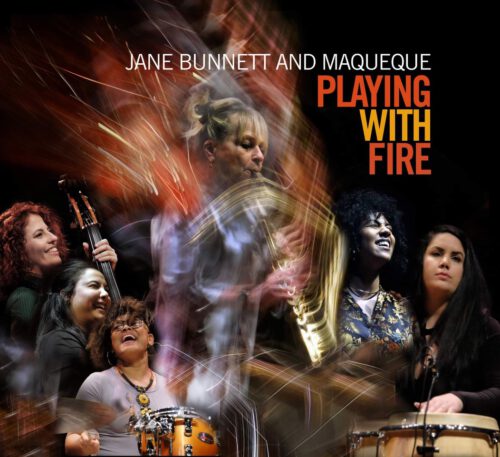 The new project by Jane Bunnett and Maqueque is dropping March 1st 2023 (with
singles released in November 2022 and
January 2023)
This release celebrates the 10th
anniversary of this all women collective and
a new sound with the addition of Star
guitarist Donna Grantis (Donna was the
guitarist in Prince's all women trio 3rdeyegirl
from 2012 until his passing).
Maqueque also adds the virtuosic 19-year-
old violinist and composers Daniela Olano
(sister of founding member and pianist
Danae Olano).
The band is rounded with our drum hero
Yissy Garcia, Joanna Majoko on Vocals,
Tailin Marrero on Bass & Vocals and Mary
Paz on percussion & vocals.
Playing With Fire captures the cutting-edge
evolution of this award-winning jazz Ensemble, while making new inroads into the
Afro Cuban tradition that brought them together a decade ago.